Client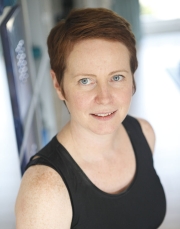 Live and Breathe Pilates are a Pilates studio based in Camden Row, Dublin and owned by Steph Grey.
Objectives
Live and Breathe needed a complete website redesign as well as integration of a new online booking platform.
Considerations
Huge range of clients of all ages and abilities, many of whom are accessing the website on mobile devices.
Needed to communicate their message of quality and experience with new clients in a very crowded market.
Also needed to provide shortcuts and quick links for regular users.
Pre-existing website with a huge amount of interesting content and a strong search engine ranking.
Solution
Examined website analytics and performed initial user testing on their existing site with both clients and prospective clients.
Performed an inventory of their website content and URLs in order to preserve their existing search engine ranking.
Created a map of the proposed information architecture and a content plan for the new site, simplifying some of their existing content and adding new information.
Workshopped their website and marketing goals to ensure that we all agreed what they wanted to achieve and how success would be measured.
Tested and iterated design concepts throughout the process, using rough sketches and high fidelity mockups.
Developed user personas for both marketing and design activities and used these throughout the design process.
Integrated new website with a third party booking system.
Worked with Steph to develop processes for planning and measuring ongoing marketing activities.
Client Feedback
We were lucky enough to have chosen Claire Regan to work with us recently to help us redesign our website and give us some advice on marketing. During consultations she worked with us on how best to present our brand on the web, advising us in depth on how the user's experience was key to our marketing strategy.
She is very professional and is a pleasure to work with, is very creative and is always challenging our perceptions and giving us a different perspective on how to improve our business.