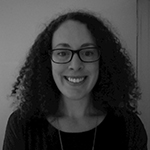 I am a user experience and web designer with a keen interest in universal and user-centred product, web, graphic and interface design.
I originally trained as an Industrial Designer in Ireland's National College of Art and Design, but quickly made my way into the online world where I spend my days in web design, search engine optimisation, content writing and digital marketing.
I believe that how a product of service is written about, presented and marketed online is as important a part of the user experience as the website you land on.
I am qualified in Industrial Design, Accessible Web Design, Digital Marketing and Human-Computer Interaction and continue to learn and build my experience in building user-friendly and marketable websites.
Based in Dublin, Ireland, I also enjoy running and occasionally post gluten-free recipes and restaurant tips.